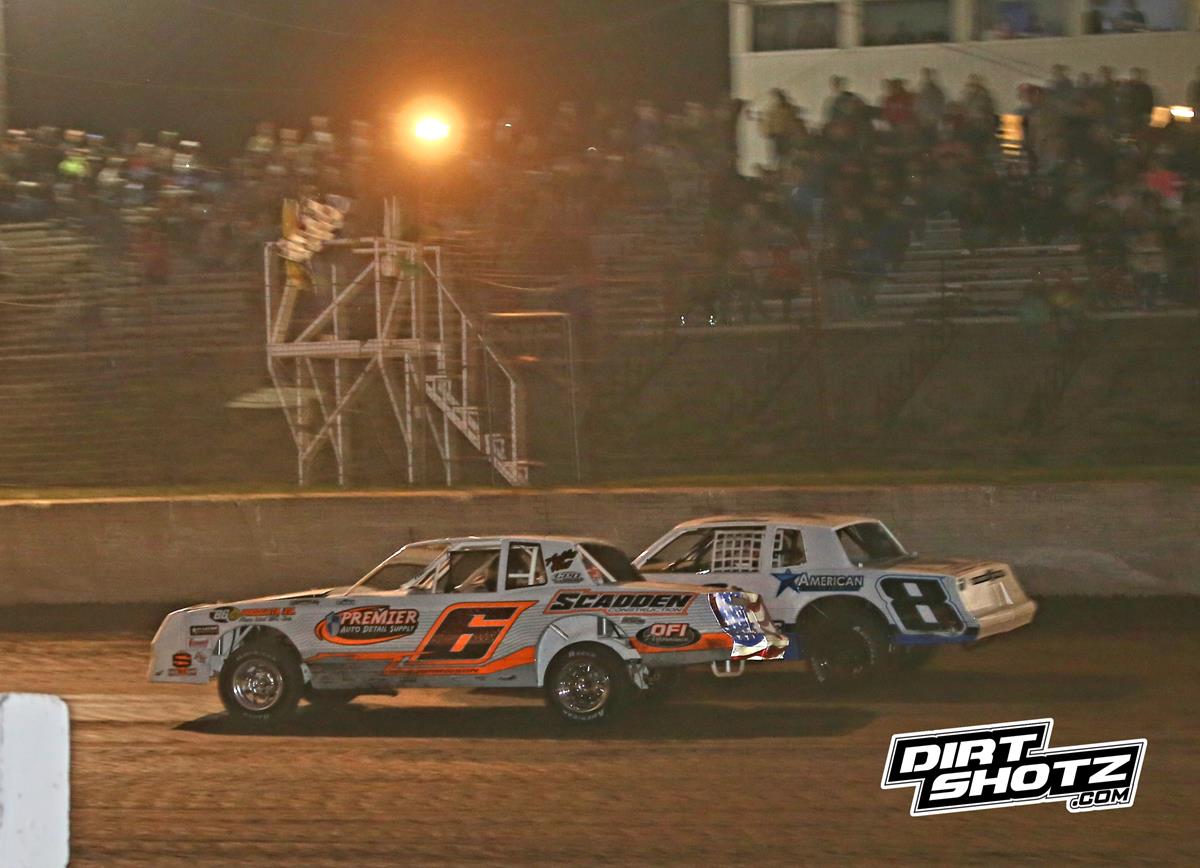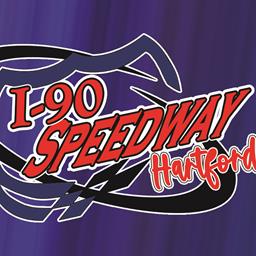 ---
Three last-lap passes highlight I-90 Speedway season opener
The first three feature events of 2022 were decided with last-lap passes to start the year at I-90 Speedway. While Dustin Gulbrandson, Brock Hess and Colby Klaassen were on the winning side of those passes, it was Jesse Lindberg making sure he would not get passed in the Spielman Excavating IMCA Sprint feature as he took the win by 2 seconds.
Lindberg took the initial lead of the IMCA sprint 20 lap finale of the evening at the drop of the green. Behind him, Monty Ferriera of Lincoln, Nebraska, was charging through the field from ninth to place second. Lee Goos, Jr. was third ahead of Casey Abbas and Andrew Sullivan.
For Lindberg, the 2019 champion in the division, the victory marks the fifth of his career at I-90 Speedway.
For Colby Klaassen it would be the first of his career at I-90 Speedway and first for the Little Rock, Iowa, driver in the T&R Contracting Late Model Street Stocks.
The odds were stacked against the 34K who lined up in position 16 at the start of the event. On the final lap, he'd work alongside Tim Dann and stole the lead at the exit of turn four to get the victory. Dann was second with Matt Steuerwald third. Brylee Gough was ahead of Cory Yeigh who finished in fifth. In all, four different drivers led a portion of the 18 lap feature.
Brock Hess led four laps early in the USRA B-Modified feature event before John Ross took over the top spot. However, Hess, the 2019 track champion, went back to work and made a move on the final lap to get back out front in the final turn. The win marks win number 16 for the driver of car 16. Ross was second ahead of Dustin Kruse. Miah Christensen and Camden Myers rounded out the top five.
The final laps of the LawnSnow.com USRA Hobby Stock feature had the crowd on their feet. Levi VanderWeide took the lead from Dustin Gulbrandson on lap eight. Gulbrandson was back alongside VanderWeide at the white flag. In the final turn, Gulbrandson made the move to the lead and career win number 29 by just 0.040 seconds. VanderWeide was second ahead of Tracy Halouska in third. Nick Brady and Cadyn Wessels rounded out the top five.
The Paramount Racing Series is back in action at I-90 Speedway this coming Saturday.
---
Submitted By: Shawn Neisteadt
Article Media
Back to News