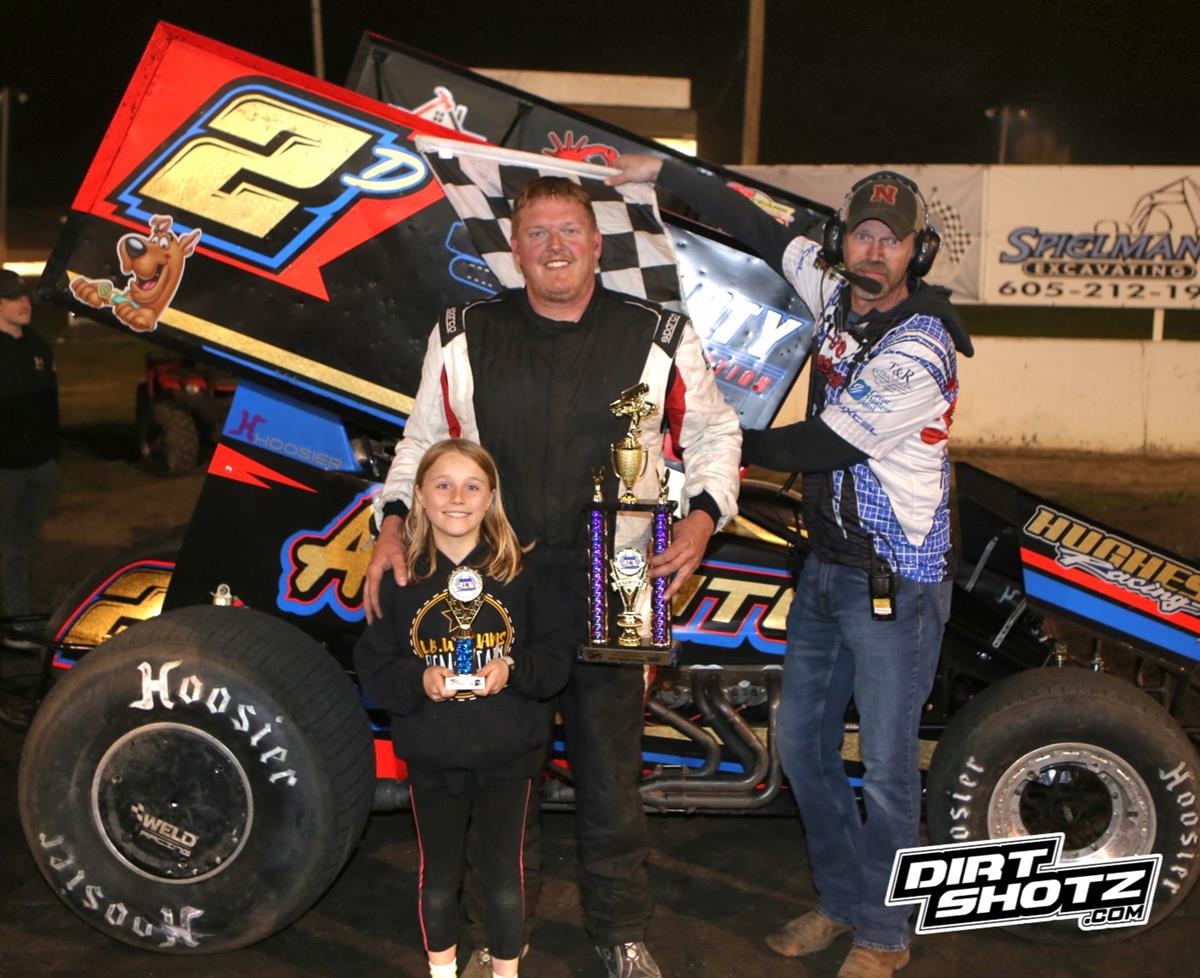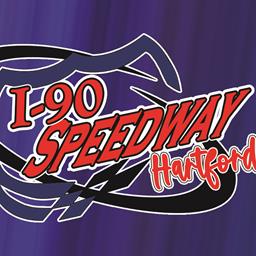 ---
Familiar names, new drivers get wins to start I-90 Speedway season
Dusty Ballenger, Colby Klaassen, Karl Brewer and Joel Norris opened the season at I-90 Speedway with victories Saturday night. For Brewer and Norris, it was their first ever wins at the Hartford, South Dakota, track.
Ballenger would get his career win no. 28 taking top honors in the Spielman Excavating IMCA Sprint Car feature. The 20-lap main event was action-packed to say the least.
Ballenger led the opening lap before Lee Goos Jr. took the top spot. By the third lap, the third different driver was showing the way with Brandon Allen as the leader. The St. Peter, Minnesota driver was out front when he spun on lap seven.
On the resulting restart, Goos and Ballenger were battling for the top spot when Goos went off turn two and flipped wildly. He was unharmed.
Ballenger would lead the rest of the way with Matt Johnson and Bill Johnson taking second and third. Behind that son-father duo, Brandon Bosma raced from position 16 to fourth and Elliot Amdahl went from seventeenth to round out the top five.
Colby Klaassen was the third different leader of the First Interstate Late Model Street Stock feature, claiming the top spot on lap six. From there, the seventh starting driver would go on to his fourth career win at I-90 Speedway. Matt Steuerwald charged forward in the closing stages cutting the lead from more than a second to just two car lengths at the checkered. Mike Chaney led three laps and finished third ahead of Tracy Halouska and Ron Howe.
Karl Brewer charged through the field in the Reaves Buildings USRA B-modified feature taking the lead on lap eight from his twelfth starting spot. Derek VanVeldhuizen was out front the opening seven laps and took second with Dustin Kruse in third. Fourth place finishing Dave Kennedy started last in the b-main, won that, then raced from row nine to fourth ahead of Lyndon Johnson.
Joel Norris started the season by doing something he had never done at I-90 Speedway, he took the win in the LawnSnow.com Hobby Stock feature. Travis VanDenTop was second with Tracy Halouska third. Landon Krohn and Chad Dubac rounded out the top five.
I-90 Speedway is back in action this coming Saturday. Tickets and details are available at www.I90Speedway.com.
---
Submitted By: Shawn Neisteadt
Article Media
Back to News